Since 2009
TOUCH
Touch has been a prominent fixture in the world of billiards since 2009, publishing a total of 41 issues and witnessing many developments, trends, and triumphs in the sport during its 13-year history.
Known for its excellent reputation, the magazine is widely popular among billiards players and fans throughout Europe, offering high-quality content on various topics related to the sport. In addition to its impressive content, the magazine boasts a modern and appealing layout, featuring breathtaking photos that capture the beauty and fascination of billiards.
Individual issues of Touch can be ordered via email at info@touch-magazine.net for 6.00 euros each, plus shipping costs.
However, this year will bring some changes as Touch transitions to a yearbook format, consolidating all the important events, developments, and trends from the previous year into a single, 300-page issue. The yearbook promises to be just as informative and appealing as its previous issues and will serve as an essential reference book for all billiards fans. It will be available for order in August and released in the fall of 2023.
41 issues of
TOUCH MAGAZINE
Issue number 30
10/2016 | 116 pages
Issue number 29
06/2016 | 148 pages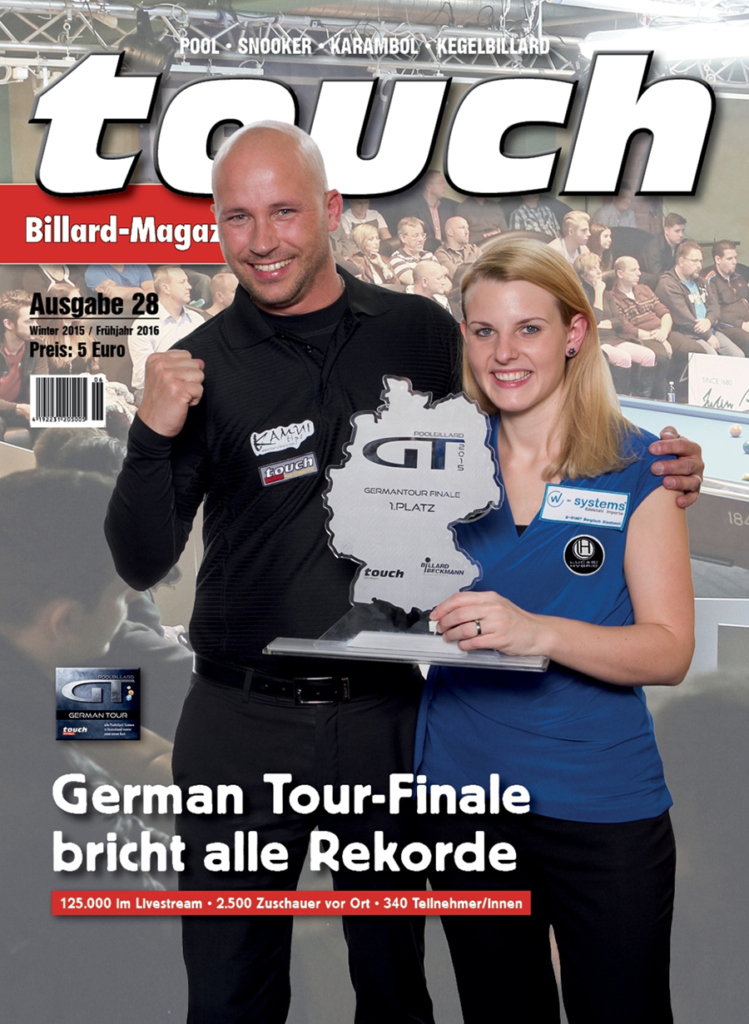 Issue number 28
02/2016 | 132 pages
Issue number 27
12/2015 | 112 pages
Issue number 26
07/2015 | 212 pages
Issue number 25
11/2014 | 132 pages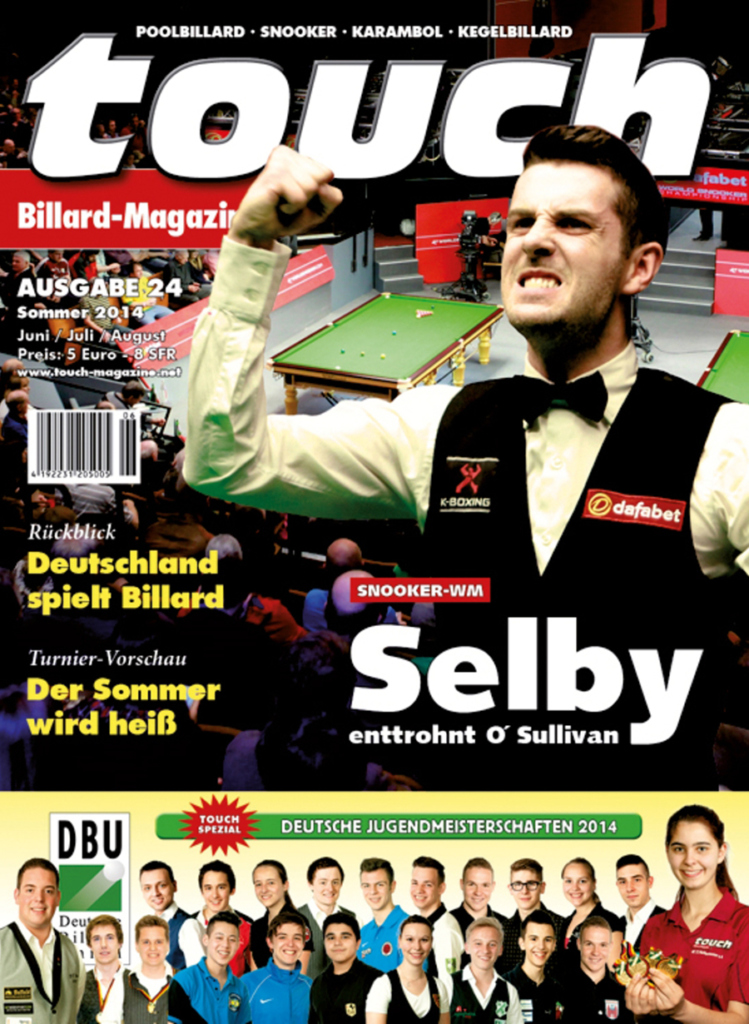 Issue number 24
08/2014 | 132 pages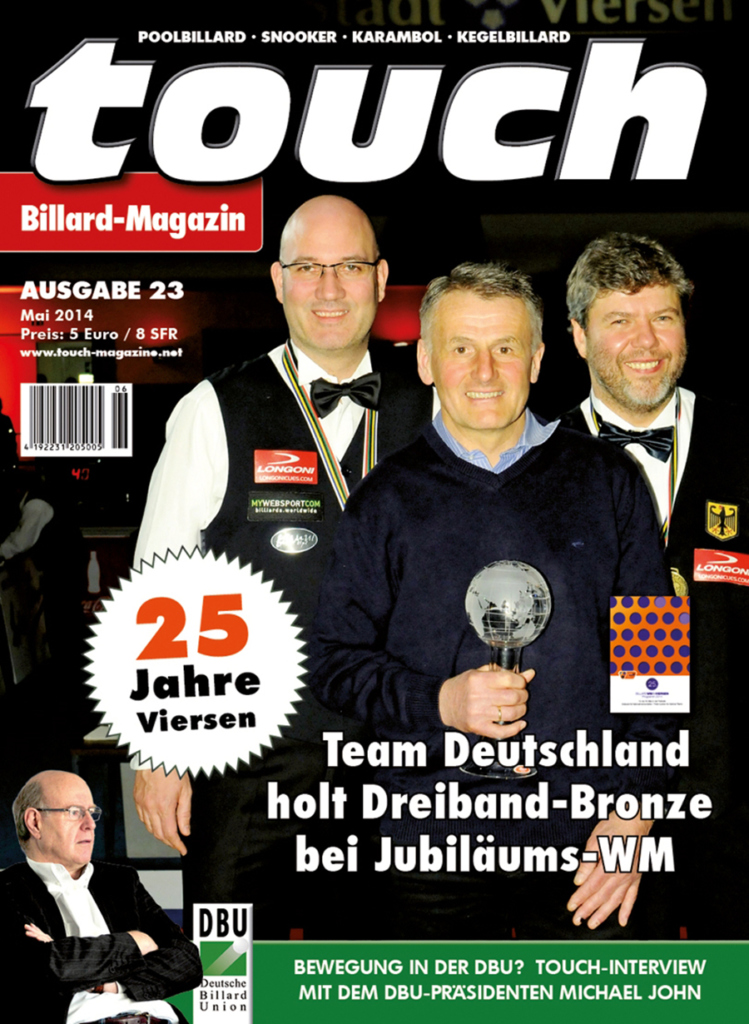 Issue number 23
05/2014 | 132 pages
Issue number 22
02/2014 | 116 pages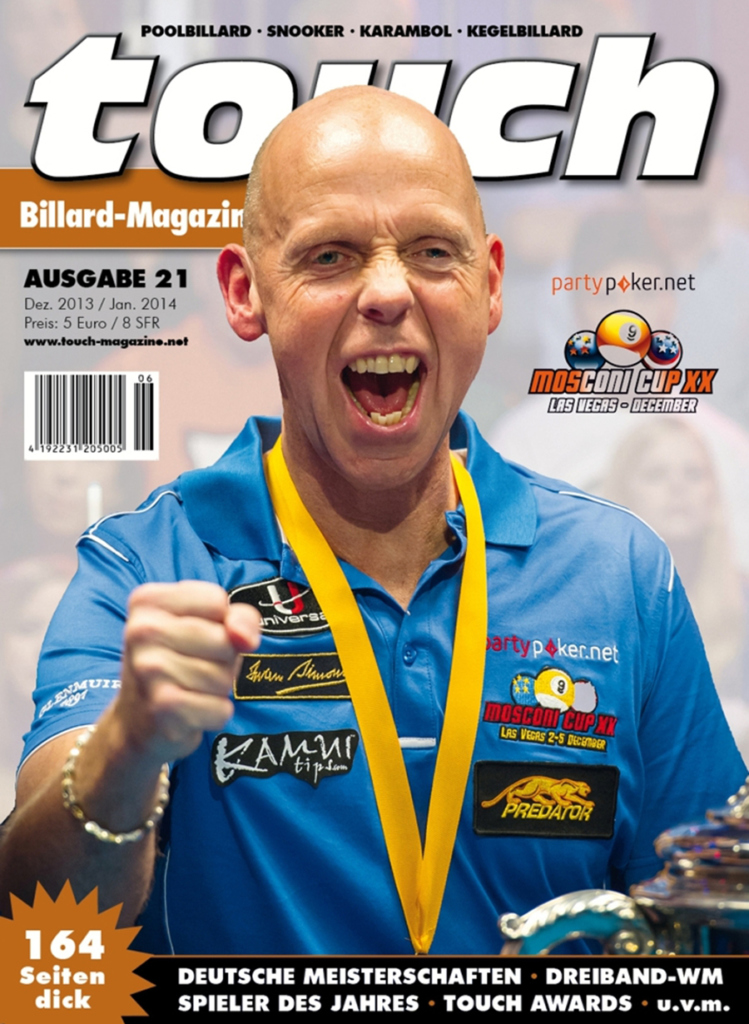 Issue number 21
12/2013 | 164 pages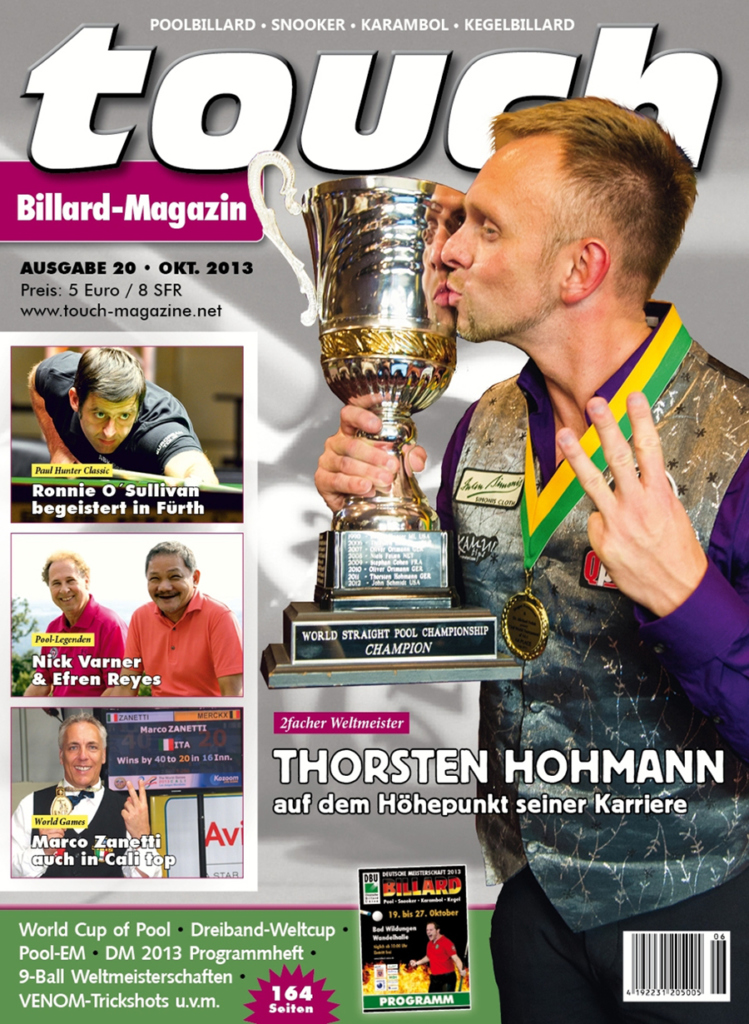 Issue number 20
10/2013 | 164 pages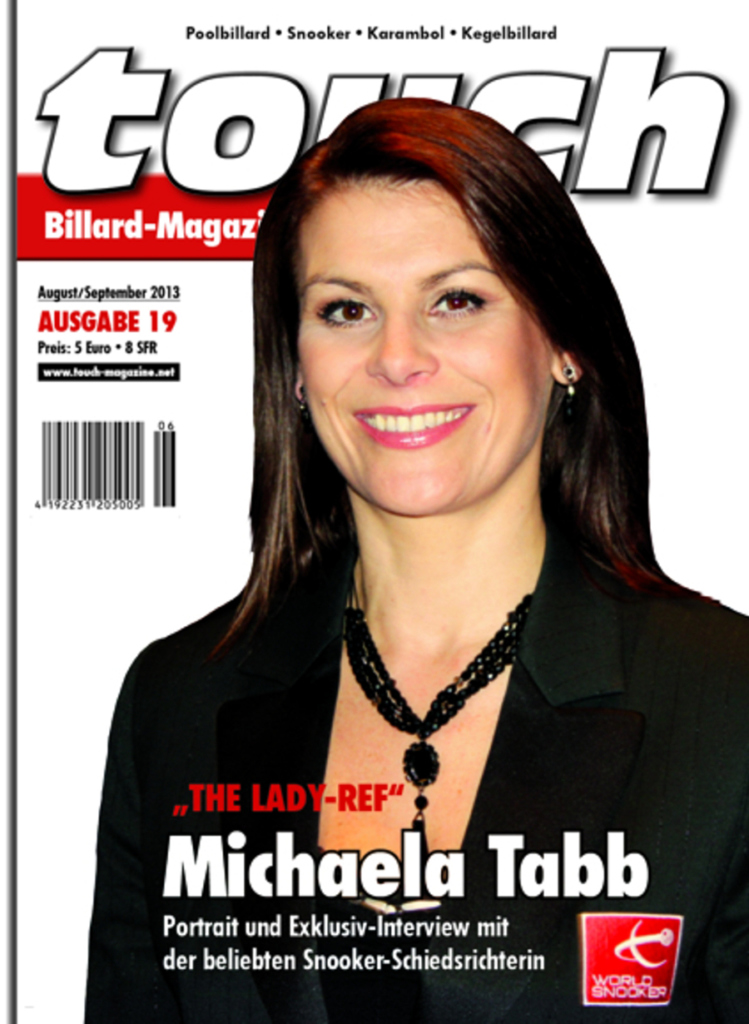 Issue number 19
08/2013 | 96 pages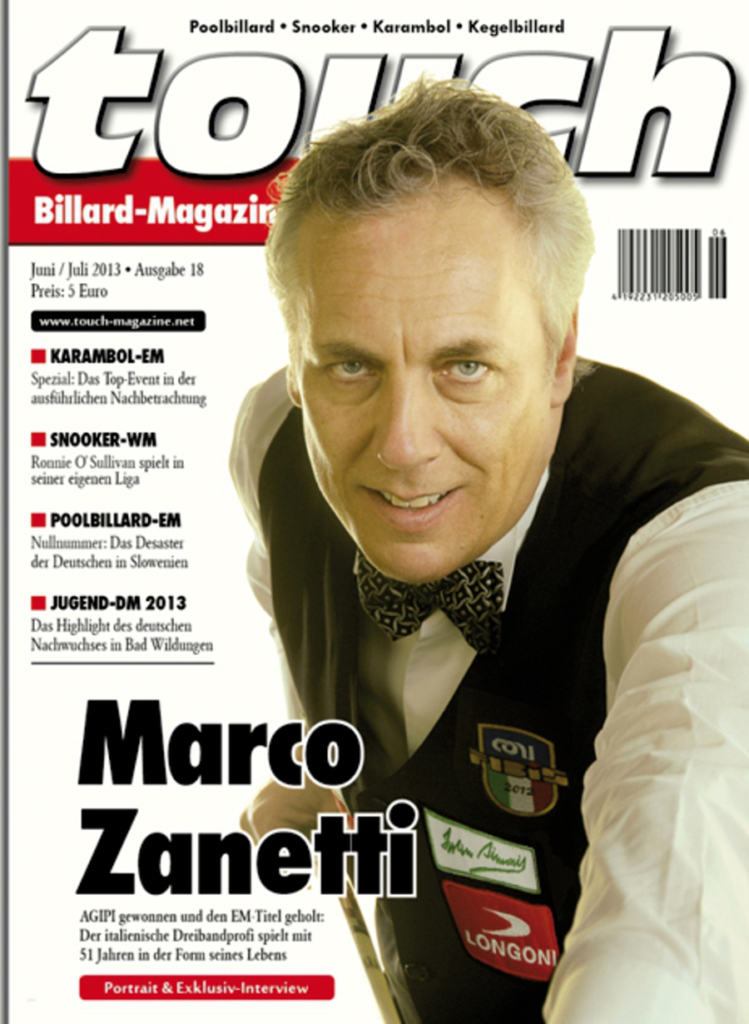 Issue number 18
06/2013 | 148 pages
Issue number 17
03/2013 | 116 pages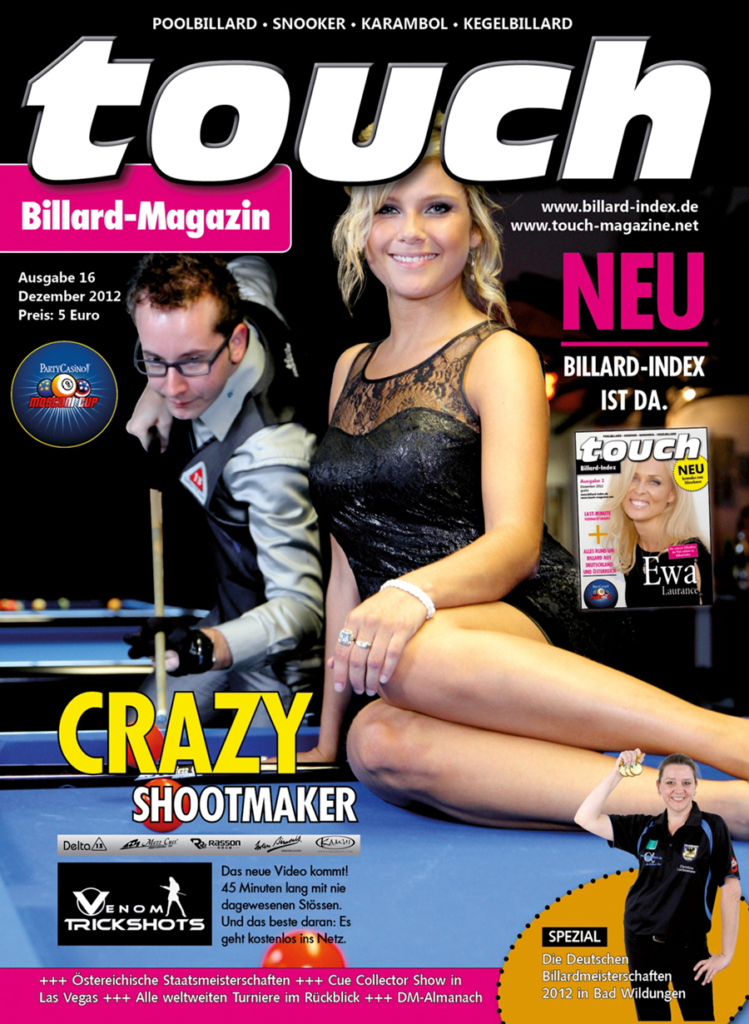 Issue number 16
12/2012 | 156 pages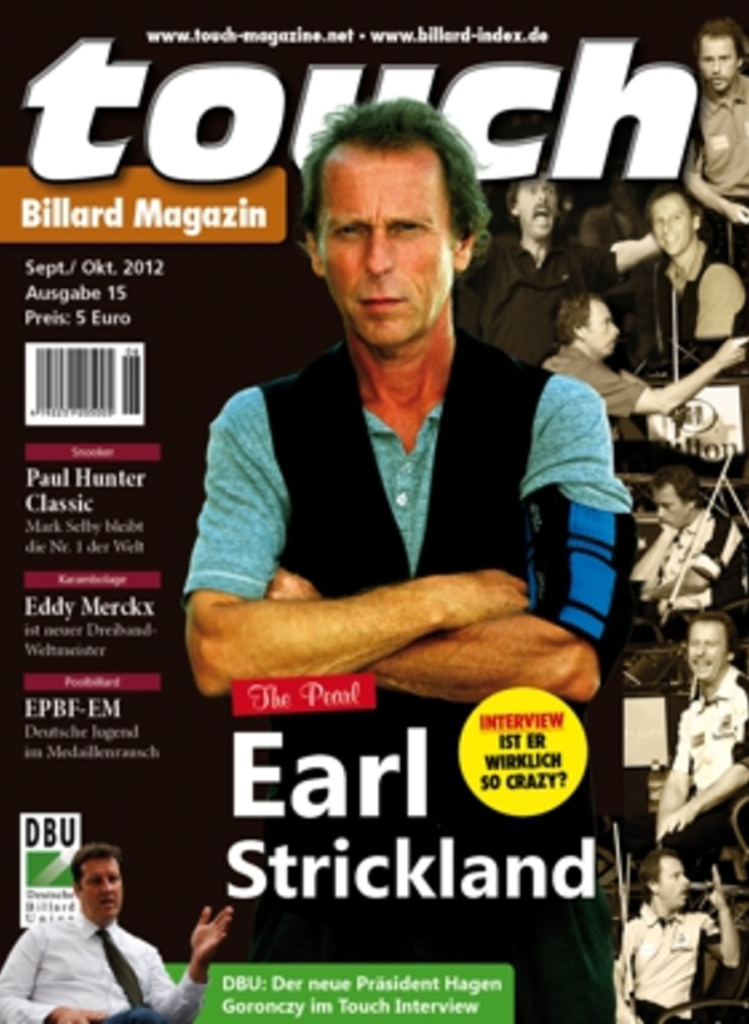 Issue number 15
09/2012 | 100 pages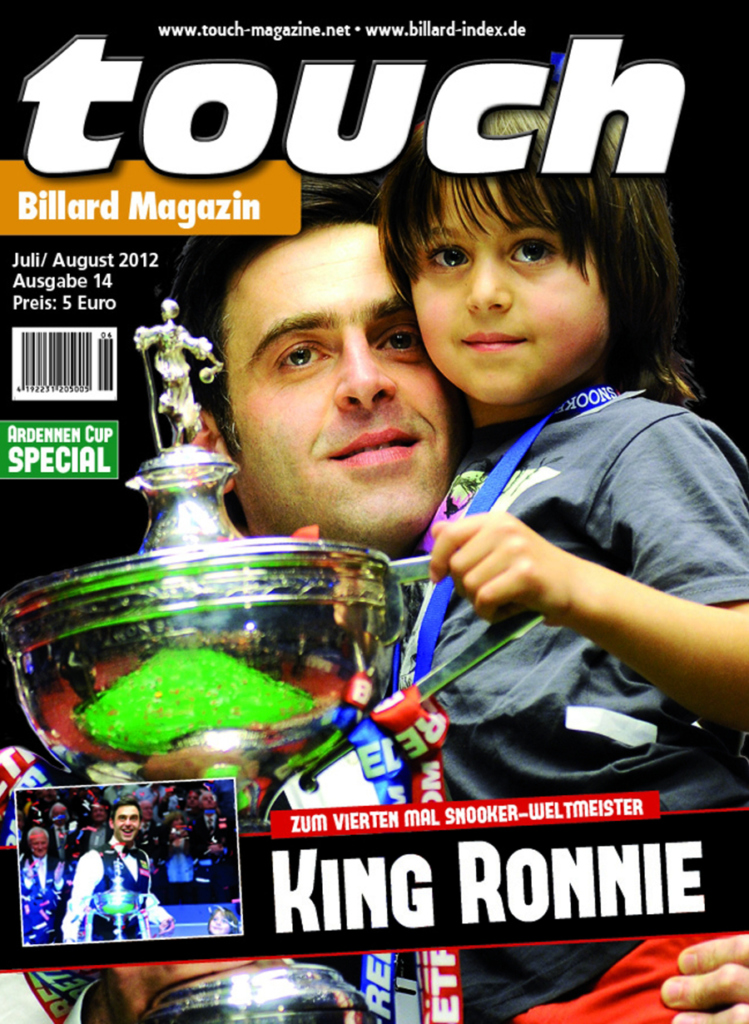 Issue number 14
06/2012 | 80 pages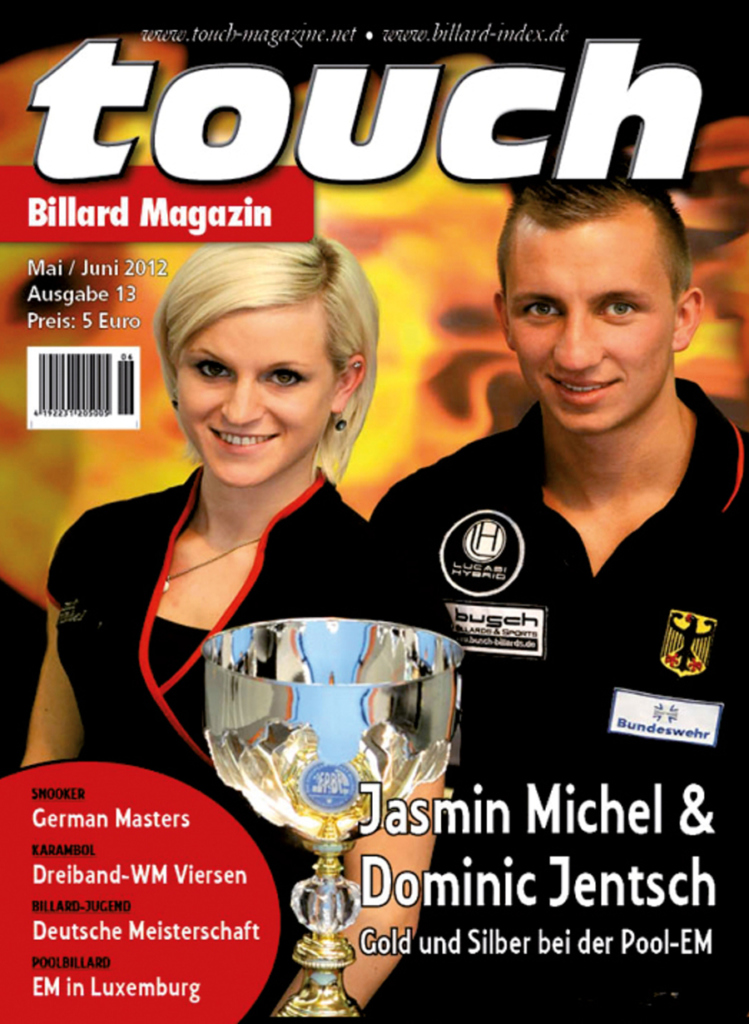 Issue number 13
04/2012 | 112 pages
Issue number 12
12/2011 | 128 pages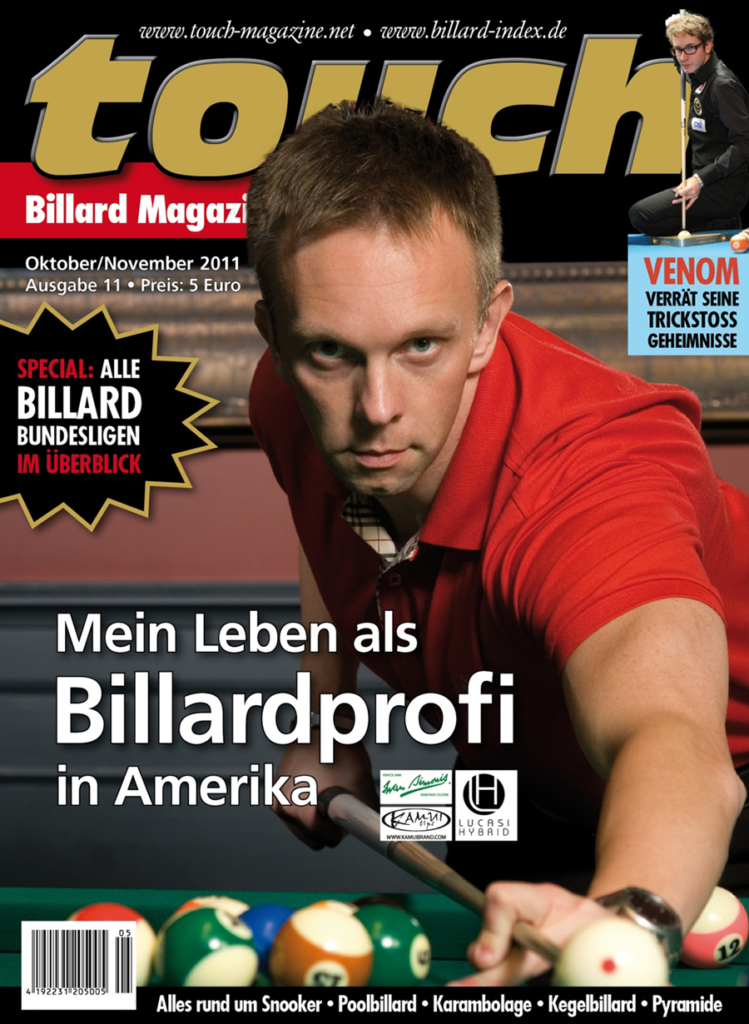 Issue number 11
10/2011 | 128 pages
Issue number 5
10/2010 | 96 pages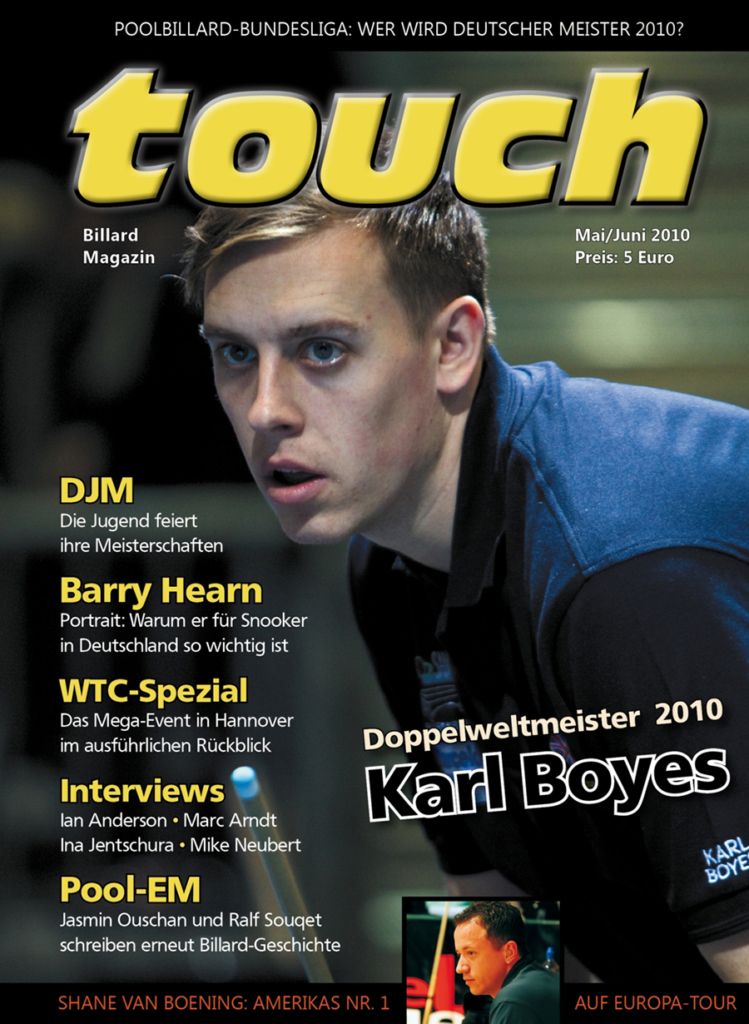 Issue number 3
05/2010 | 132 pages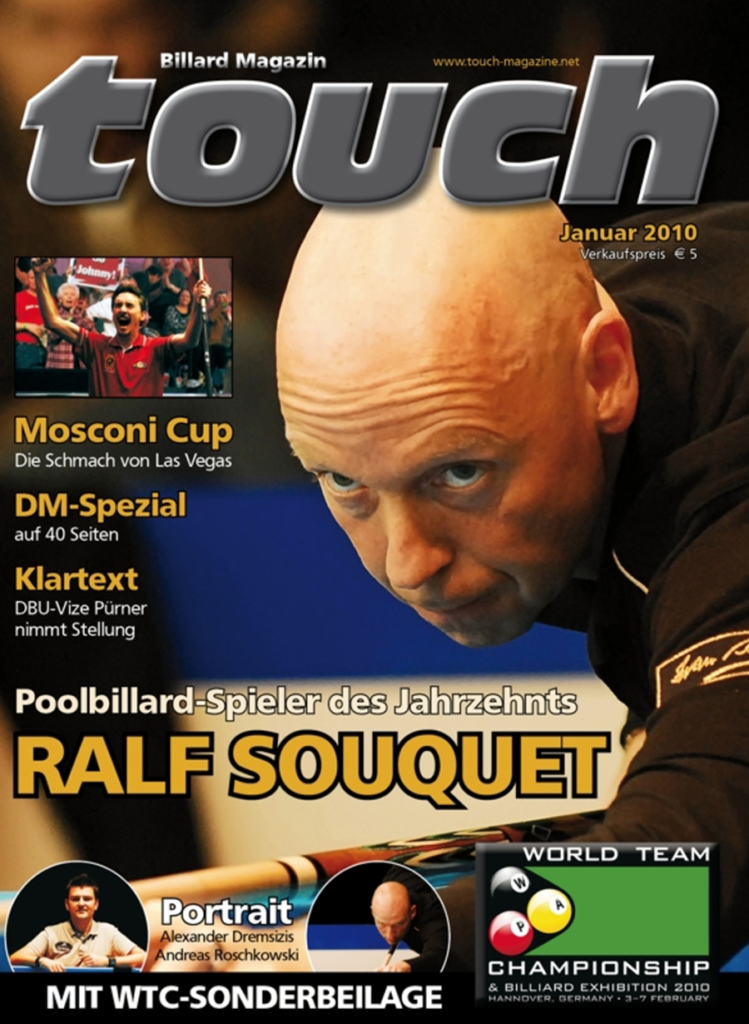 Issue number 2
01/2010 | 132 pages
Issue number 1
10/2009 | 324 pages